Corona virus (Covid-19)
Wet Wipe supplies cleaning and disinfection products as well as protective products to the Healthcare Sector. The products are effective in the fight against viruses and bacteria.
Coronavirus also called COVID-19 is a type of virus that has originated in China and has now spread to many countries. This has led the Danish National Board of Health to raise the risk assessment from low to moderate.
Ready and ahead of the situation
The Danish health service have been issued new guidelines for suspecting Coronavirus (COVID-19) and has prepared six hospitals that can receive patients who are suspected of being infected.
Wet Wipe supplies cleaning and disinfection products to the healthcare sector and it is therefore important for us to be updated on the development of Coronavirus (Covid-19) to stay ahead of the situation and be able to deliver the necessary products to the hospitals.
Wet Wipe also provides protective equipment in the form of a Door Caddy, which is an insulation kit that allows hospitals to have a set of necessary products hanging from the isolation rooms, which the hospital easily can dispose when the isolation is ended.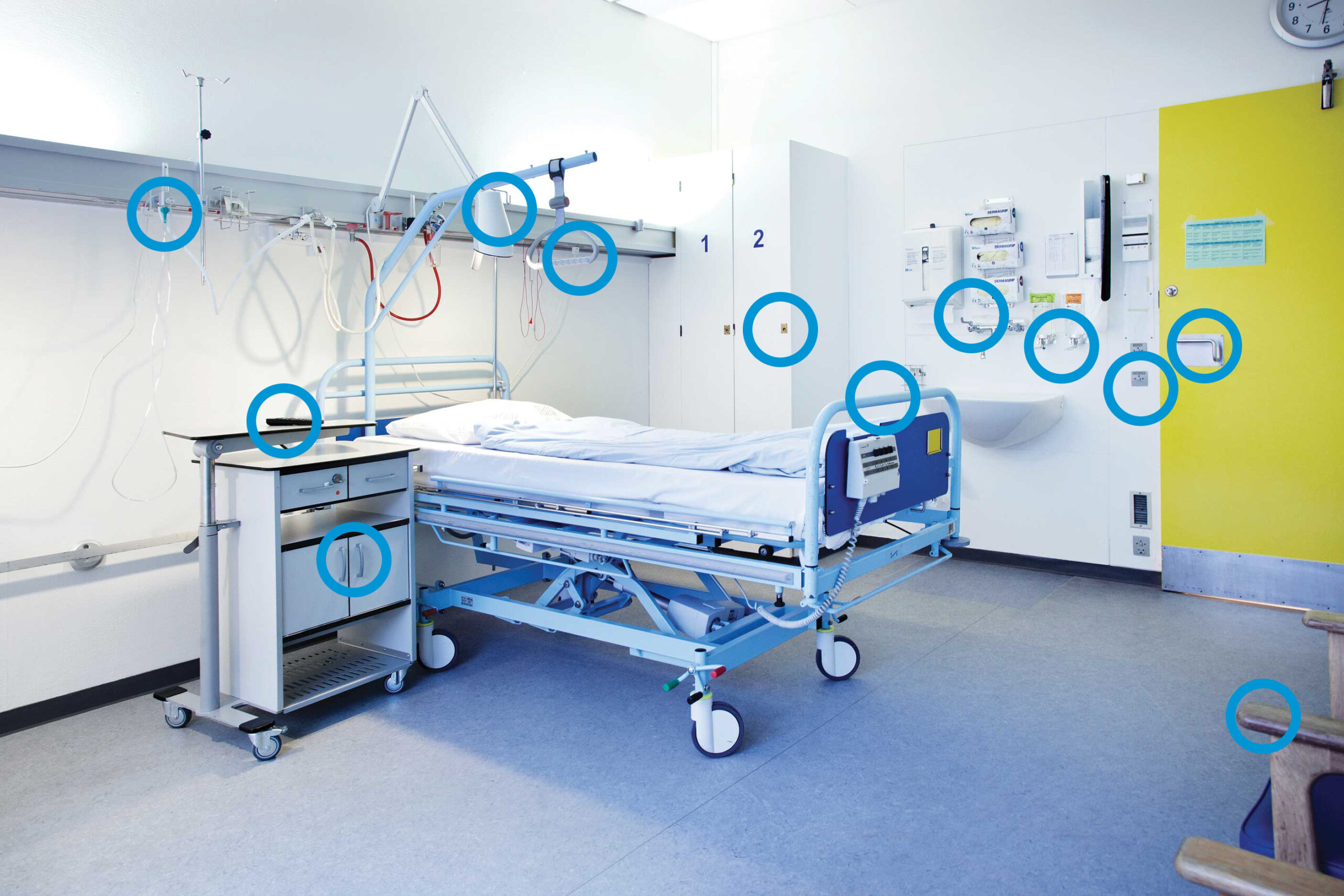 Effective Wet Wipe products that kill viruses and bacteria from contact surfaces
The corona virus infects mainly by droplets being coughed up and transferred to another person within a range of 1-3 meters or transferred by the contact of hands. The droplets can also be transferred by touching a surface were droplets has fallen. The Coronavirus can survive on surface up to 48 hours.
Breaks the pathways of infection
Wet Wipe products are specially designed to remove viruses and bacteria from surfaces, also called contact points – where there is a risk of touching with your hands. It is therefore important to have a high hygiene standard to reduce the spread of infection, which requires frequent disinfection of surfaces.
In Denmark, Wet Wipes products are pre-evaluated by e.g. Statens Serum Institut.
Furthermore, the products are designed with each their clear color, so they are easy to distinguish and the use of the wrong chemicals is easily avoided.
For disinfection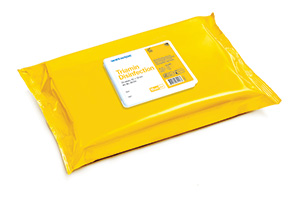 Developed for cleaning and disinfecting critical areas. The wipes are developed for disinfection of all surfaces that can withstand water and soap, but which cannot withstand alcohol. With Wet Wipe Triamin Disinfection, vegetative bacteria are killed and removed on surfaces, preventing the spread of infection.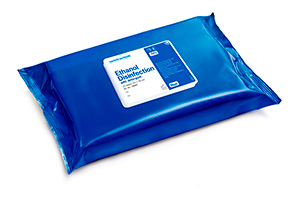 Cleans and disinfects against multi-resistant bacteria such as MRSA, ESBL – Ecoli, vegetative bacteria, Norovirus (tested and approved according to EN 14479) and certain viruses.
Til isolering og udbrud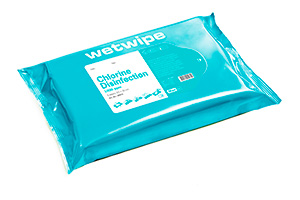 Contains chlorine in powder form and a cracking bag with water. When the bag is broken, chlorine water runs out into the cloths and is then ready for use. The cloths are used effectively for disinfection against Clostridium difficile, all known virus families and bacteria, as well as spores, mold and yeasts.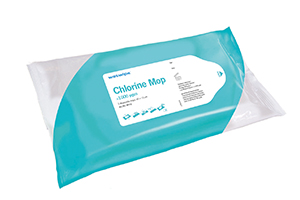 Very suitable for disinfection, after prior cleaning, of spills such as vomit, urine, blood, secretions etc.
Everyone can get infected with the virus, which will feel like having the flu. The virus is only particularly dangerous for older people and with poor health. The disease cannot be cured, but hospitals have the necessary expertise to treat the symptoms that come as a result of the infection.
Avoid getting infected yourself
We encourage you to follow the WHO website, to stay informed.
Keep yourself and other people safe
Wet Wipe recommends that you minimize the risk of infection by frequently washing hands with soap and water. Disinfection of the hands can be done at regular intervals however, you should be aware of that if you disinfect after washing your hands, the hands must be dry before applying the disinfection, which would otherwise not be effective. It is also important to disinfect your surroundings – all the contact points you may touch.