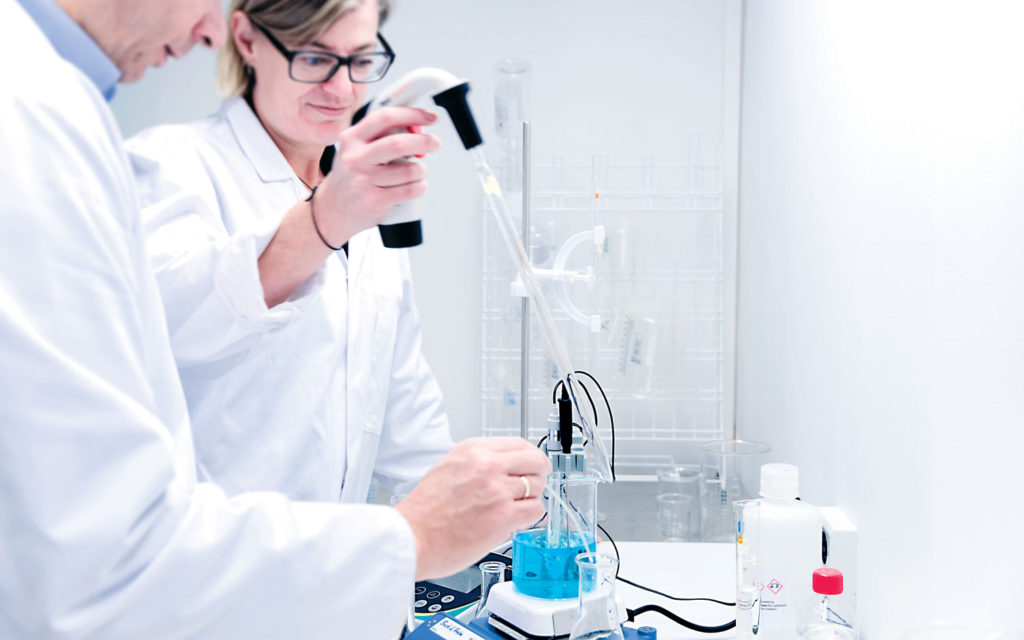 Cooperation with microbiologists, environmentalists and doctors across Europe has helped define the precise issues to which sustainable cleaning and disinfecting solutions have been found.
Our R&D department focuses exclusively on the development of cleaning and disinfection solutions, together with application materials, creating the most efficient products for the user.
Our products are developed through utilizing knowledge from national, European and international contacts and user driven innovation. They are tested in close collaboration with leading independent microbiological laboratories in Germany, Sweden and Denmark.
"We have a palette of products as well as the flexibility to modify them or develop new solutions as needed. Together we come up with the best solution for you."
Jesper Heeno Andersen
R&D Manager, Wet Wipe
Wet Wipes knowledge of internal processes ensures users always have the same pleasant experience using our products.
In Denmark Wet Wipe products are approved by relevant health and food authorities (for example, The National Serum Institute). In Germany Wet Wipe products  are approved by VAH (Verbund für Angewandte Hygiene/Network of Applied Hygiene). Products can be traced, and processes and procedures are  optimized along the value chain.
Wet Wipes are produced in one of Europe's most modern factories, located in Germany. Production complies with the very latest quality and environmental standards, and the facility is strictly monitored by Wet Wipe's own production and development team.